Usian Bolt won't get his golden farewell without the fight of his life, British rival CJ Ujah warned last night.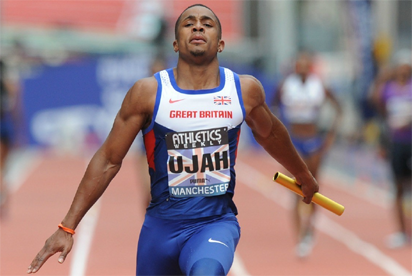 Bolt is in London where he is talking confidently about signing off at the World Championships with a fourth world title over 100 metres.
Only once since he won the second of his three Olympic 100m crowns at London 2012 has he run the world 'lead', yet has still captured every major title.
What is different this time, perhaps, is the confidence of younger rivals like Ujah and his Canadian training partner, Andre De Grasse.
"I believe I can beat anyone," declared Ujah, who has won three Diamond League titles this year. "Bolt is obviously the legend and an inspiration to the sport and myself.
"But he's not the Bolt that's been there every year. He's not quite the same. We've all seen it."
The Jamaican will doubtless remind the young pretenders that times are one thing, going head-to-head with the greatest ever and winning, quite another.
The best example of this came at the 2015 Worlds in Beijing when Justin Gatlin was far and away the faster man – yet folded when lined up alongside Bolt in the final.
"When you get to the champs, the slate is wiped clean," Ujah acknowledged. "It's there that you're judged. Bolt knows that. And he's the best at doing it."
Thus far Ujah, 23, is not in Bolt's league.
The post World Championships: I can beat Bolt – Ujah appeared first on Vanguard News.