By Peter Egwuatu
FOLLOWING consistent absence of both Federal and State government's representatives in most capital market fora and its dire consequences on the market's development, the Chartered Institute of Stockbrokers (CIS) is demanding for a change of attitude to move the market forward.
The Institute is also clamouring for utilization of the capital market to fund the 2017 budget deficit as a demonstration of government's belief in the market's capacity to provide long-term fund for capital projects.
Commenting ahead of the CIS and Nigerian Capital Market Institute Workshop with the theme: "Transiting from Recession to Global Economic Power: A Working Template for Nigeria", the President of CIS, Mr. Oluwaseyi Abe, said that governments at all tiers should attach value to workshops, summits and other fora organized by the capital market operators by attending in order to have direct interface with the operators on issues of common interest.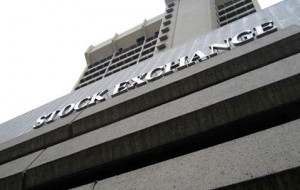 Corroborating Abe, the Institute's Second Vice Chairman, Mr. Tunde Amolegbe, stated that government officials driving the capital market policies were obliged to come closer to the operators in order to understand the workings of the market and how it can impact on the government policies.
"The growth of most developed economies is financed through the capital market. It is obvious that our market has capacity to fund the deficit in the 2017 budget. Participating in the capital market fora would surely bring the government to the operators on a mutually agreeable ways by which the market can be utilized by the government. There is no better fora than the ones organized by professional bodies such as the CIS", Amolegbe said.
The Institute's first Vice President, Mr. Adedapo Adekoje, explained that operators in the capital market should not give up in the demand for active participation of the government officials in the market workshops and related avenues as decisions taken at such a forum stand better chance of implementation as against the current trends whereby only the operators themselves participate.
The post Stockbrokers seek government's understanding of market challenges appeared first on Vanguard News.