By Luminous Jannamike
THE group of protesters led by human rights activist cum maverick entertainer, Charles Oputa, also known as Charly Boy, under the aegis of Ourmumudondo Movement, has announced plans to stage a sit-out in protest against the inexplicable high cost of electricity supply in Imo state.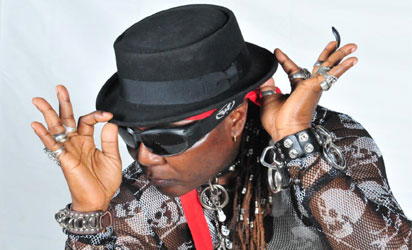 In a statement jointly signed by the Chairman and the Publicity Secretary of the Imo state chapter of the group, Comrades Precious Nwadike and Otumba Anaele respectively, the Ourmumudondo Movement said the sit out would take place opposite the business office of the Enugu Electricity Distribution Company (EEDC) located, along Port-Harcourt /Owerri Express Highway in the state.
The group said the sit-out, which is in collaboration with other civil society groups, will also highlight other alleged exploitative tendencies of EEDC as well as create opportunity for Imo residents to directly demand for pre-paid meters as a way to end their exploitation by the electricity distribution company.
The statement reads in part: "Ourmumudondo Movement, Imo state chapter, will on Friday November 24, 2017, organise a sit-out opposite the premises and business office of Enugu Electricity Distribution Company, along Port-Harcourt/Owerri express road.
"The sit out is meant to draw the attention of the company to the outrageous and astronomically increasing cost of electricity consumption in the state.
"Ourmumudondo Movement and other interest groups intend to alert the general public of the deliberate extortion and exploitative tendencies and inclinations of Enugu Electricity Distribution Company which has reneged on the several federal Government directives that they should as a matter of urgency provide all registered consumers with pre-paid meters and end the crude, criminal and primitive methods of estimated billings which can only obtain in stone age era of banana republic where illiteracy is the order of the day."
The post #Ourmumudondo: Charly Boy group to stage protest over high cost of electricity supply appeared first on Vanguard News.