By Fr. John Damian Adizie
Few weeks ago we cried to God, asking him to deliver our Country, Nigeria from its sinking point. As God would have it the Federal Government has finally declared that Nigeria is out of recession. This a welcome development and it calls for celebration!
The only interesting thing about this recession is that most of us who are living in rural areas were forced into agricultural development, as an alternative way of surviving.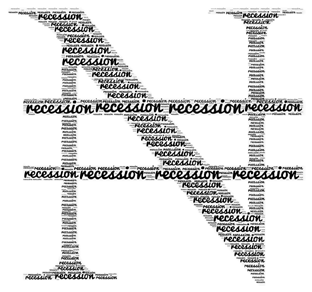 Unfortunately, most of our political leaders used recession to justify non-payment of salaries. Our pensioners are dying of hunger. Most of the major roads  are dilapidated. We all experienced high cost of living.
But thank God, Nigeria is finally out of recession! We have survived the most prolonged and devastating economic recession in the history of Nigeria. To God be the glory!
To whom much is given much is expected! Now that Nigeria is out of recession people's expectations are high. Most Nigerians believe that from now henceforth workers will start receiving their salaries as at when due; because a labourer deserves his wages!
We hope to see massive improvement in most of the major roads across the country, especially all the major roads leading to the Federal Capital territory from the Southern part of Nigeria. As a matter of urgency, the Federal Government should address the issue of indefinite strike once and for all. Our students and even their parents are simply fed up with academic disruptions.
We hope the government will soon address the issue of unemployment by creating job opportunities and encouraging youth empowerment initiatives. We also hope to see the rehabilitation and restor-ation of our refineries, textile industries, cement industries and other industries that have the capacity of creating jobs and fostering development at all levels.
We expect the government to bring a lasting solution to the problem of in-security, insurgencies and various political agitations in different parts of the country. Solution to the problem of insecurity does not in any way mean creation of more security agencies; it does not even mean the acquisition of more weapons.
Massive youth employment and empowerment is the only way out. If the youths are constructively employed and engaged certainly they will not be used as agents of destruction. Violence can only beget violence. Dialogue and amnesty are the best and alternative ways of addressing political agitations and insurgencies.
Nigerians are hopeful that from now the prize of dollar and other commodities will gradually come down. One of the ways to solve the problem of dollar is by encourag-ing export and import free zone. In line with the Oba of Benin and other well meaning Nigerians, we appeal to the Federal Government to reconsider the export free zone.
Through this means most of the locally produced goods in Nigeria can easily be marketed outside. It will not in any way discourage Nigerians from patronizing made-in-Nigeria products. Instead, it will create broader market for made-in-Nigeria products. With this, the Nigerian Naira will definitely appreciate.
Inadequate Power supply remains a major factor that hamper economic growth. Power supply has remained a perennial problem in Nigeria. If the government could sincerely solve the problem of power supply once and for all, definitely Nigeria will never fall into recession.
Nigerians are spending a lot of money on generator sets, diesel and fuel. Although, one man's meat is another man's poison. While most Nigerians are lamenting because of inadequate power supply few individuals who are importing generators and plants are making a lot of money.
Tourism and pilgrimage centres need urgent attention. Nigeria spend a lot of money on foreign tourism and pilgrimage. Time has come when Nigeria should start developing their own tourist and pilgrim-age centres.
This is one of the ways to attract foreign investors into the country.
We should also use this opportunity to construct befitting hospitals to minimize foreign medical tourism. As a matter of fact, not all Nigerians can afford oversea medications. As we encourage made-in-Nigeria products we should also encourage and promote local and well equipped medical facilities here in Nigeria.
One of the reasons why Nigeria went into recession was failure of past administrat-ions to save. Now that Nigeria is out of recession, we don't need anyone to advise us that the best way to sustain this economic freedom is by developing the culture of savings. The government should try to minimize all forms of borrowing.
Finally, the government should consider the pass-ionate appeal of people like Emir Sanusi Lamido to cut down some of the excessive salaries of politi-cal leaders. With these and other meaningful initiati-ves, Nigeria will never experience economic re-cession again! Instead it will regain its lost glory as the fastest growing econo-my, not, only in Africa, but in the world as a whole.
The post Our expectations as Nigeria quits recession appeared first on Vanguard News.