By Victor Ahiuma-Young
Nigeria Union of Petroleum and Natural Gas Workers,  NUPENG, has called on the Federal Government to urgently fix the East-West Road, Akpajo Junction, Police security check posts road, opposite NNPC housing estate, Intelcamp and Fugiro, along Aba-Port Harcourt Express Way in Rivers State, to arrest the wanton loss of lives and property.
The union, in a statement, weekend, warned that should the Federal Government fail to rehabilitate the roads within the shortest time possible, the union would withdraw its services in the delivery of petroleum products to Rivers State and its environs.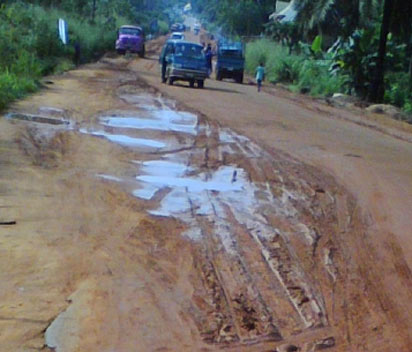 According to a statement by the President of the Union, Achese Igwe, "The bad roads yearning for quick rehabilitation are bad spots on the East-West Road, Akpajo junction, Police security check posts Road, opposite NNPC Housing Estate, Intelcamp and Fugiro, along Aba-Port Harcourt Express Way. The bad spots on these roads have become death traps and pose danger and threat to tankers, trailers and the general public who ply the roads. These bad spots have become accident-prone and  urgent steps must be taken to rehabilitate them.
"NUPENG cannot allow its members to risk their lives and those of other members of the public who ply the road day and night with hazardous and inflammable products such as petrol, kerosene and diesel. The union may mobilise its members to withdraw their services and stop delivery of petroleum products, if no measure is taken to address the challenge."
The post NUPENG to FG: Fix East-West Road, others or… appeared first on Vanguard News.