NIGERIAN travellers on Turkish Airways with more than 20 hours of connection time in Istanbul now have the opportunity of discovering the beautiful city of Istanbul under the airline's Stopover services. 'Stopover' services offer passengers complem-entary accommo-dation and a great opportunity to discover the unique beauty of Istanbul during their transit.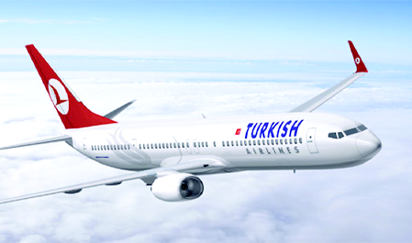 Passengers will receive an accommodation voucher from Turkish Airlines' authorised staff after booking their flight. Turkish Airlines' Chief Marketing Officer, Mr Ahmet Olmu-tur, said economy class passengers using the voucher will receive a one night stay at a four-star hotel; and business class passengers a two night stay at a five-star hotel in Sultanahmet and Taksim; popular neighbourhoods widely regarded as the central points of Istanbul.
He added: "After receiving a positive response from our passengers we are excited to extend our 'Stopover' programme to more countries. We want to provide our passengers an opportunity to experience Turkish hospitality and other attractions that the beautiful city of Istanbul has to offer. We are confident that our passengers will benefit from our service and will make the most out of it."
The post Nigerians to explore Istanbul with Turkish Airlines' Stopover appeared first on Vanguard News.