…. As experts seek structured support for people with autism
By Chioma Obinna
Emotions ran high at the headquarters of Guaranty Trust Bank, GTB, headquarters, Lagos as a mother of an autistic 38 years old man, Mrs. Oritoke Aluko-Olokun, narrates her heart –rendering story immediately, she gave birth to her last child which happens to be on the Autism Spectrum Disorder, ASD, a lifelong developmental disability that affects the way a person communicates, relate with people around them but have difficulties with everyday social interaction and other disabled children are denied these rights.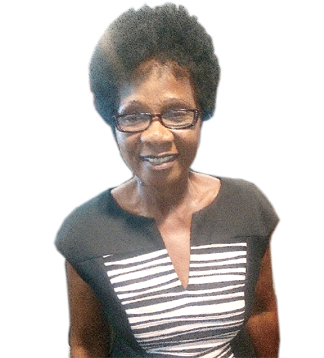 The scenario dominated the press conference to announce the opening of the 7th edition of its Annual Autism Conference with the theme: "Childhood to Adulthood: Communication and Social Development" which began 13th through 22th July, 2017.
It was a morning of testimonies.   The Retired Chief Radiographer and others trained under the Initiative found their  voices and recounted their varying stories with this life changing condition medical experts says with structured support, people living with the condition can live an independent life in adulthood.
One after the other they took turns to narrate their stories. Tears flowed freely as she recollected how she was abandoned by her husband family, forced into carrying the burden of her child alone, left in the cold when she needed the warmth of a husband.
Her story was outstanding and it betrayed emotions while narrating her journey so far in a conference room that was full to capacity.   The occasion was part of a true life story to explain to the journalists what many of these Nigerians affected go through.
According to Oritoke, all was well her marriage until she had what she describes as her "beautiful boy", Oluwaseun.
"My son, Oluwaseun, walked at 11 months. He started talking and interacting with the father who was very happy with him initially.  When he knocks the door, he will ask, who are you?  He started saying A for apple and B for ball until when he was one and half years."
Oritoke woe began when the little boy was hit by measles. "I worked in the hospital because I happened to be a retired radiographer with the Lagos State Hospital.  I took him to the hospital and he was okay.
Shortly, Oluwaseun also had chicken pox. "That was the hammer that hit the nail at the head. After that, we noticed that he became very hyperactive and he wasn't hearing.  After, the hearing was restored but his hyperactivity continued.  We want back to the hospital, unfortunately, nobody could diagnose it at that time. He was born in 1979. That is where my problem started.
Oritoke husband became agitated asking questions upon questions and making false allegations against her.
"I started hearing stories about the condition.  My husband said we don't have this kind of child in my family. Where did you bring him from?
" The husband threatened that she (Oritoke) must make the child talk since he has stopped talking within the next three months otherwise she must pack out of his house.
"Am I God?  How will I make him talk," Oritoke became more worried.
At this point, her husband turned her to a punching bag.  She was called several names for a problem that was no fault of hers.
"It was really hard on me but eventually, the marriage was nullified.  I was called a witch. He said I was responsible for what is happening to the child.  The divorce came and I have to be looking after this boy single-handedly. Nobody helped.  Before I left, he took my child and the other children.  I did not see them for about three months until I eventually found them.
"After, the divorce, the other children were distributed to family members all around.  So I have this child to look after on my own. I thanked God for my experience, I was managing my resources to look after him but unfortunately, the doctors did not know what autism was. So I was referred to Neuro Psychiatric Hospital, Aro, Ogun State  sometimes and at that time, they did not know what it was. Even the doctors at the general hospital did not know what it was."
Oritoke became more confused and frustrated.  "One of my brothers, who wanted to take us abroad, could not because he wanted my husband to sign but he refused, "she added.
"I took him to normal school they could not cope because the teachers do not know what it was.  I was introduced to a group of therapists who were coming home to look after him. I will leave them in the house because I have to go to work.  But my neighbours reported that they were beating him with belt, and then when I returned home, my son will vent his anger on me but I could not understand him then.  So I have to stop them.
"I was later introduced to Autism associate, and there was improvement.  But we could not continue because they did not have facility for adult, they could not continue."
It was after they left I had to employ some of the staff to come and help at home until a friend of my showed me a magazine of Patrick Speech and Languages Centre but people scared me up. Some say it was too expensive."
However, Oritoke took a step of faith like in the bible. "I went there and I met the owner of the centre. I told her my story and she said he can start the summer coaching with them.  I was crying because I could believe it.  My son finished the summer coaching I went to thank her.  She said the boy should start the school with them.   I was marvelled. I said to myself, what have I done to deserve this? Whom have I done this good? I thank God and the Director of the centre, Mrs. Akande who has helped my child.
"My son has been on scholarship since 2014, I am retired but I have three shares of pension with Federal, Oyo and Lagos State. But it is only the Lagos State that has been paying my pension.
"Since my son started in Patrick Speech and Languages Centre, he has improved. I understand him better.  My son is doing very well now."
She said the training provided by GTB has given them opportunity to be able to have patience with the children. Before we use to beat them thinking that they were stubborn.  I understand him better now. When you treat him like a child he will react.
He (Oluwaseun) wants us to treat him like adult. He is doing well in school now, with his age, nobody will expect he would do.   He does house chores. He is independent now and look after himself and I have great hopes that my child will do better in the future and become self reliance," she added.
However, stakeholders have called for structured support that could help people living with autism through adulthood.
Chief Consultant, Neuro Psychiatric Hospital, Aro, Ogun State, Dr. Agboola Paul, who explained that the cause of the condition was largely unknown, said for nor now is it completely genetic.
He explained that the history of measles and chicken pox in Oluwseun's case were triggers since the baby's brain at that age was still developing.
He called for high index of suspicion on the part of mothers as part of strategies to diagnosing the problem.  "Diagnosis could be devastating for parents.   We do not need to bring a child into this world and stigmatise them. Don't treat them different. Awareness is important and the need for communication and support for them would be able to carry those affected to adult life.
When they are diagnosed early, they are nipped in the bud and that reduces their plight."
On his part, the Managing Director and Chief Executive Officer of GTB, Mr. Segun Agbaje,  who , Commented on the 7th Annual Autism Awareness Conference said; "Over the past six editions of the conference, they have made tremendous achievements in amplifying the national awareness of Autism Spectrum Disorders and increasing the expert assistance available to people living with Autism.
"This year, we are going several steps forward to address the dynamic communication and social needs of children living with Autism as they transition into adulthood."
He further stated that the organisation has been a voice for people who don't have a voice, "we will continue to support children living with Autism as well as their parents, teachers and care givers so that through us, the world can hear them."
Agbaje  explained that the first two-day conference, which held 13th and 14th of July 2017 at the Muson  Centre, Onikan, was designed to create conversations and develop resources which address the dynamic needs of people living with Autism right from their childhood through adulthood.
"As part of the 2017 programme, globally renowned specialists will also offer consulting services ranging from the assessment of children for Autism and other developmental challenges to the counselling of their parents from 17th to 22nd July 2017 at Digital Village, Alausa, Ikeja.
"There will also be sessions for Speech Therapy, Physical Therapy, Behaviour Analysis, Audiology, Clinical Psychology, Developmental Psychiatry, Physiotherapy, and Occupational Therapy.
Since 2009 the Autism Awareness Conference has been a core part of GTBank's Orange Ribbon Initiative, an advocacy programme designed to support people with developmental disabilities and special needs, especially Autism Spectrum Disorders, ASD.
The post My husband divorced me because of my autistic child appeared first on Vanguard News.