By Dirisu Yakubu
Few days after the Supreme Court affirmed the National Caretaker Committee (NCC) of the Peoples Democratic Party, PDP, led by Senator Ahmed Makarfi, as the authentic leadership of the party, indications are that the former Kaduna State governor is working behind the scene to reconcile with aggrieved members in the interest ofthe party.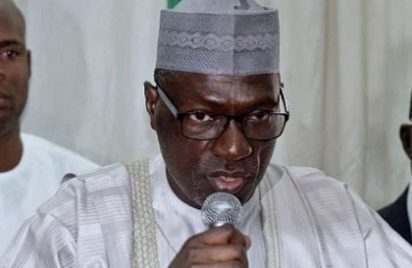 It would be recalled that shortly after the historic judgment, Makarfi, speaking through the party's national publicity secretary,   extended his hands of fellowship to the party's former acting national chairman, Senator Ali Modu Sheriff, ex-deputy national chairman, Dr. Cairo Ojuogboh, and others, saying all hands should be on deck, preparatory to the 2019 general elections.
At a press briefing in the aftermath of the Supreme Court verdict which sacked the Sheriff faction, the party pledged to ensure unity within its ranks,
particularly at the state levels. Addressing newsmen yesterday, national publicity secretary of the party, Prince Dayo Adeyeye, described the leadership crisis in the party as a monumental distraction  while it lasted, saying it was a painful and agonizing period.
The PDP scribe, while responding to a question on the fate of members who may have been guilty of anti-party activities, said the door of fellowship is open to all and sundry, regardless of what happened while the crisis lingered.
"We are granting amnesty to all of them including Sheriff and his group," he said, adding that it is a "general amnesty for everyone. He urged those that instituted cases against the party to give peace a chance in the interest of party unity.
Makarfi, Sunday Vanguard authoritatively gathered, has impressed it on state chapters of the party currently engulfed in one crisis or the other to give peace a chance, and warned that going forward, the party must ensure that all bickering are laid to rest, especially with the 2019 general elections in mind.
Only recently, former Special Adviser (Political Affairs) to President Goodluck Jonathan hinted that internal democracy would henceforth take centre stage, if only to avoid repeatof the mistakes that cost the victory in the 2015 general elections.
With the forum of former Ministers also on the same page with him, Makarfi could be on a roller coaster ride in the months ahead as he attempts to unite a once  dysfunctional  party.
The post Makarfi consolidates, woos aggrieved members appeared first on Vanguard News.