By Adaeze Okechukwu
IN my opinion, obtaining loan from banks is actually not a bad idea especially when the loan is used for an investment that will yield a quick turnover thereafter.There are really very different types of loans facilities offered by banks to meet the individualistic nature of bank customers' needs. The fixed term loan for salary earners is really the one I enjoy the most because, it helps me with acquiring assets and paying bills as at when due. The bank I get my loans from already has the details of my salary account. The interest rate is prorated over the tenure of the loan. Hence, at the end of each month, the principal plus the interest are automatically deducted from my salary account. It really depends on the schedule of payment that I choose.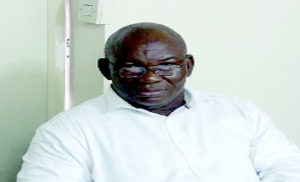 Though the loans come-in really handy especially with helping me buy out assets, the main hiccup however is that some of them can be difficult to repay. More often, this happens when I am unable to negotiate properly with my bankers, thus, result at very unfavourable interest rates.
I don't really blame the banks for the high interest rates charged because they are heavily regulated by the Central Bank of Nigeria and their decision to set interest rates at particular level stems from the regulatory range of the CBN.  The rates are however set depending on the prevailing monetary policies. The rates are very dynamic. So, I would say that the interest rates are appalling sometimes as result of the economic upheavals we experience per time.
The post It's difficult to negotiate favourable loan terms — Michael Obi appeared first on Vanguard News.