By Gabriel Enogholase
BENIN—ETETE (BENIN) chapter of the Electricity Sector of Pensioners has dissociated itself from the appointment of Mr. Abel Eikhor as its chairman, Caretaker Committee by the National Union of Pensioners, NUP, insisting that they will have nothing to do with him since he has been banned from attending their monthly meetings.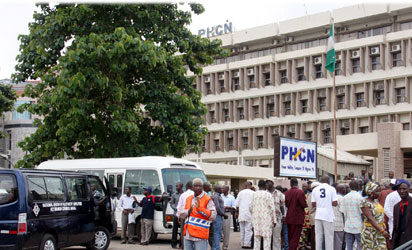 The chapter also said it was in full support of the resolution at its Asaba Special National Delegates Conference held on April 25, 2017 to pull out from NUP Headquarters.
Chairman of the Etete chapter of the Electricity Sector of Pensioners, Sunday Okungbowa,  who addressed newsmen in Benin City, yesterday, said "We of Etete Chapter Electricity Sector of Pensioners hereby call on Abel Eihkor to retrace his steps by dissociating himself from NUP headquarters that are bent on reaping where they did not sow.
"As it stands now, we have nothing to do with Eikhor as NUP caretaker committee chairman, he is hereby banned from attending our monthly meetings until he complies as stated above.
"Once more, we give our unflinching support to the leadership of Chief Temple Ubani as President of Electricity Sector of Pensioners."
The post Etete electricity pensioners disown caretaker c'ttee chair appeared first on Vanguard News.