A MAJOR change has taken place in the board of one of the major oil marketing companies, MRS Oil Nigeria Plc, with Alhaji Sayyu Dantata resigning as chairman of the board.
In his place, the board of the company through a letter sent to the Nigerian Stock Exchange (NSE) last week, said Dantata will be replaced by Patrice Alberti.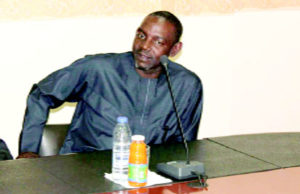 The letter signed by O.M. Jafojo, the company secretary, stated: "By the resolution of the board of directors of MRS Oil Nigeria Plc, the following board changes were approved: The resignation of Alhaji Sayyu I. Dantata as the chairman of the board of directors of the company.
"The appointment of Mr. Patrice Alberti as the chairman of the board." The letter further stated: "Mr. Alberti hold as bachelor's degree in Economics from the Paris Academy and has been with the MRS Group since 2004. He is currently the group managing director of MRS Group of companies and a director on the board of Corlay Global S.A.
"Prior to joing MRS Group, he held a number of positions over a period of 20 years in various banks in Europe including BNP Paribas, Banque Arabe Internationale D'Investitssment, Banco Central, South Africa."
MRS Oil was formerly known as Texaco Oil Nigeria. In September 2006, the board agreed to a name change and the company became Chevron Oil Nigeria.
In 2009, Corlay Global SA acquired Chevron Africa's holdings, and the name was changed to MRS Oil Nigeria PLC.
The post Board shake-up at MRS Oil, Dantata resigns as chairman appeared first on Vanguard News.