Eko Atlantic City constitutes elements of an audacious urban development project. Touted to be the equivalent of Champs Elysees in Paris or Fifth Avenue in New York, the goal is to build Africa's ritziest high-end residential mini-city on land reclaimed from the Atlantic Ocean.  Estimates put the cost of the project at $ 10.0 billion.  Those in the know think the cost could be much higher. 14 years ago, the government of Lagos State sought the help of a developer, South Energyx Nigeria Ltd. Waves were crashing over the famous Victoria Island, flooding shore side streets and lobbies of important Nigerian companies.  South Energyx Nigeria Ltd. returned with an offer to build "The Great Wall of Lagos", a sea wall that wraps around the Island, protecting it from the effects of the surrounding Atlantic. In reciprocation, the government of Lagos allowed South Energyx Nigeria Ltd to dredge sand from the bottom of the Atlantic Ocean—and shoot it out of a hose to create some 10SqKM worth of land.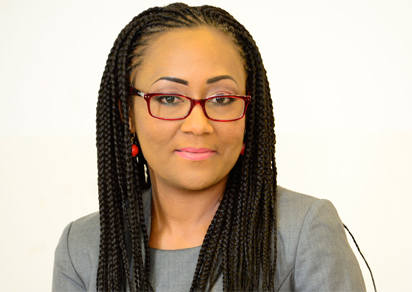 The result is the appearance of an Island, now famously known as Eko Atlantic City. The grandiose project includes everything from sky-scrapers to luxury apartments, a new financial district, a private municipality of itself, and a shopping boulevard. The development is expected to create a new economic capital for Africa.  The development of what has since been described as the most colossal real-estate project in Africa is the brainchild of two Nigerian-born billionaires with foresight and vision. Eko Atlantic City is meant to create some 250,000 new jobs and address the shortage of quality and standard driven real estate and lifestyle brought on by a surging population. It's now being sold to investors as "a valuable foothold in Africa" one of the world's last emerging growth markets.
One of the major investors that has taken the plunge at Eko Atlantic City is Eko Development Company Limited, developers of TheAzuri Peninsula, which sits on a 127,507 square meters land mass. Azuri Peninsula, a neighborhood in the Marina District of Eko Atlantic City, offers a unique collection of four-bedroom luxury and super luxury apartments, two and four-bedroom stunning Marina Town houses as well as superb six-bedroom simplex (penthouses) with a three-year completion programme.  The architecture of Azuri Peninsula was designed by award winning global design firm, Gensler Architects. Eko Development Company also carefully chose the Azuri name which combines the African word 'Zuri' which means beautiful and 'Azure' which translates to 'a radiant sea'.
Ibiene Ogolo is the powerhouse that's behind for the entire development at Eko DevelopmentCompany. A firm believer in wealth creation, she has forged a formidable reputation for success in the finance and property markets through her previous work roles in the financial sectoras real estate consultant specializing in high net worth asset management and real estate development. Here, MsOgolo explains how they have grown the business by concentrating on one of the most resilient assets around – and how the company's  innovative approach to residential investment will be the game changer in luxury real-estate.
What's special about Azuri Peninsula?
Azuri Peninsula is a premium long term development designed to create outstanding homes with luxurious living. The whole idea was to create a marina development better than any other; hence our choice of land within Eko Atlantic, which in itself was created in accordance with 21st century best practices.
As a luxury, mixed-use residential development, what sets out one real estate project from the other is functionality and quality. And we are proponents of the notion that real estate isn't just brick and mortar; that it involves lives, sustainability, and its impact on the environment. As a result, we saw the Marina district, which combines tranquillity alongside a sophisticated and friendly urban centre, the perfect location to deploy Azuri Peninsula.
 What led Eko Development to the niche of elite luxury real estate?
We felt that every country has its own unique circumstances, attitudes and conditions. And their trends must be considered.  These were some of the considerations that were brought to the fore when we started work on Azuri Peninsula: Executing a development that's responsive to the market's need. The Eko Atlantic itself, where Azuri Peninsula is situated, is a hugely ambitious project and one that offers grand opportunity, given that it was created as a solution to protect the shoreline of Victoria Island and also develop a well-planned city.
 Is there a similar development elsewhere that the Azuri Peninsula model is based on?
There's quite a few but Dubai easily comes to mind. What we did at the outset was to study areas that were not taken into consideration in Dubai, and correct those oversights. There's also the Netherlands case study which helped us to study how a country below sea level has never experienced flooding situation. In this particular instance, we needed to apply the same engineering to Eko Atlantic. And in terms of how to deal with and mitigate the risks of excessive traffic, we studied the organization of Manhattan and many other mega and modern cities. The very basic idea for us is to implement the positive elements of each of those cities and adapt them to suit the needs of Nigeria.
What sort of inhabitants do you expect to attract?
Every lover of exceptional quality will inhabit Azuri Peninsula because it is located right inside an international city; a free zone and an economy within an economy. All of these benefits are expected to attract investors that might want to live or conduct business within the Eko Atlantic City. From the perspective of a developer, I believe our project will be competitive because if you take into account the cost of land and construction, one would expect our pricing to be exorbitant, but I can say that the cost of our finished project will be competitive with costs in Victoria Island and Ikoyi.
 Incorporating green / energy-efficient methods into real estate isbecoming popular.  Is Azuri incorporat-ing any green methods into its development?
We have explored the world and learnt from iconic buildings and phenomenal engineering projects. We try to bring those lessons home and adapt them to Nigeria rather than imitating projects. Every country and city has its own topography, climate, and market, which all have to be taken into consideration. For example, we are in an area that has salt water, meaning that we have to adapt our metal structures to ensure that the structure is not affected by the high salinity. We also do a lot of high-rise buildings; hence, we have to ensure that the elements will not affect the structural and ethic integrity of our projects. Another aspect is taking into account the positioning of windows and doors to reduce electricity expenditure for air conditioning. We are also taking into consideration open green spaces, and there will be naturally aerated spaces built into our projects, as opposed to the entire project being mechanically cooled. We are pleased to note that other developers are finally catching onto this trend as well.
 How did you come to work in real estate business?
I have always been a firm believer in wealth creation.  Prior to my current work here, I had worked in financial sector as financial analyst and real estate consultant specializing in high net worth asset management and real estate development.   More than that, I come from a family that has also been into real estate for decades.
 Apart from those by Eko Development Company, what do you think are the three best projects on the continent at the moment? 
This is a very tricky question to address here because the term best must be defined. I can respond by saying some projects that I believe are a great endeavour to the continent include the Bourgreg Valley project in Morocco and The Eko Atlantic City project in Lagos,Nigeria
Where do you think property development industry will be in five years from now?
I think it will be more definitive and better structured. Presently, various data show that there is a deficit in quality residential and commercial buildings, which has resulted in the gap between supply and demand. When you do the mathematics, and take into consideration the rapid growth of Lagos, oversupply will not be an issue but that of the ability to match quality developments with price to meet growing trends. This growth will continue as rural/urban migration continues and with increased influx of returnees from the diaspora. Many Nigerians in the diaspora want to return, but have questions about where they will live considering the lifestyle they have become accustomed to. It is worthy of note to mention that this gap is a great opportunity that Eko Atlantic City is designed to fill by ensuring that not only do they have planned districts but all developers produce quality products and ensure standards.
What development trends do you see becoming popular over the next few years?
Trends are adapting to economic and global trends thus we are seeing a lot of shared/mixed facilities. Spaces are being better planned and utilized more efficiently.
The post Azuri Peninsula is a premium long term development appeared first on Vanguard News.