Orient Group Chairman, Godwin Ezeemo, has picked the nomination form of the   Progressive People's Alliance, PPA, ahead of the November 18 governorship election in Anambra State.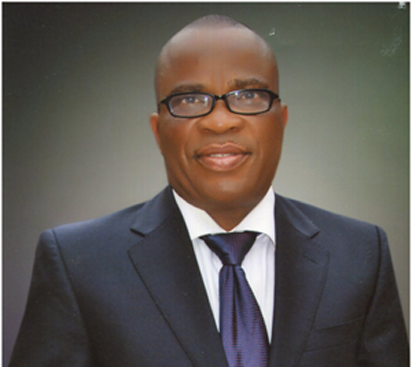 Ezeemo, while picking the nomination form on Thursday at the party's national secretariat in Abuja, said that he is in this race because the gap in governance in Anambra is wide, saying he wants to fill it. According to him, Anambra people have been short-changed by the  leadership of the state. He  stated that he believes that he will pick his party's nomination and then go ahead to win the gubernatorial election because Anambra people are wise now and will not be fooled again.
The PPA national chairman, Chief Peter Ameh, while handing over the form to Ezeemo, said: "He has been faithful and loyal to the party since joining the PPA and has been found worthy to bear the flag of the party in the upcoming Anambra State gubernatorial election if he emerges after the party's primary come July 22, 2017″.
Ezeemo, whose slogan has been "Anambra can be better", said he would deliver on his campaign promises if given the mandate. He said the people of Anambra should hold him to his words that he has a lot to lose if he fails to accomplish all he said he will do when given the mandate.
Reiterating his statement concerning zoning in the election, the aspirant  was of the opinion that there was no stakeholders' meeting in the state at any point that decided that governorship should be based on zoning. According to him, the current zoning statement was based on selfishness, and the desire to serve the interest of a few and not the people of the state in general. He believes that any good candidate can come from anywhere as long as the people find him worthy to lead.
"I am a law abiding citizen of any city where I find myself, as such, if there were concrete .plans by past governments or present government to agree on a zoning pedestal I will yield to that agreement. But equity means doing the right thing at all times, such that Anambra North robbed Anambra South of its mandate of second term in office."
He argued that people should be elected on the basis of their pedigree and not based on sentiments, emotion or even corruption. He believed that zoning breeds meritocracy rather than mediocrity. "Let us be our brother's keepers which the Igbo are known  for and stand together for the sake of protecting our culture and belief for our children to remain a legacy for our forefathers' fight and which has been maintained till now" Ezeemo said.
Unveiling his agenda, titled 'SHAPE', Ezeemo promised to live by his words to fulfil all the attributes of SHAPE which depicts Security, Health, Agriculture, Power, Education, Empowerment and Environment.
Also speaking on his popularity and why he is convinced that he will unseat the incumbent governor, Ezeemo said: "I can say now that my second outing is far better than what happened in 2013, I just feel we are politically matured now, that people should assess candidates based on their pedigree. Now I know better, I have gone to the stakeholders, interacted with them, went to the grassroots, robbed minds with them, shared their successes and their failures, so I am well-grounded and at home with Ndi Anambra. My nearness to the people had given me more courage to go on even in the remotest parts of the state I can say I am on ground."
Meanwhile his entrepreneurial spirit is visible in the following: Orient Export Limited which started in the United Kingdom, and Union Haulage, based in Lagos, Sokka International, Orient Feed Mill and Farms – an indigenous company that has engaged Anambra youths in a meaningful employment.
Others areas Ezeemo has ventured is in the tourism and hospitality industry with the establishment of a five star Honeywell Hotels Limited in Umuchu, Aguata and Potters Business Park, Umuchu that serves as recreational resort. Besides, there are Skill Acquisition Center in Umuchu and Global Orient Waterwell limited, an intervention initiative for rural communities within Aguata local government.
Ezeemo also established Orient newspapers while the Orient Mega FM Radio 101.9 – a broadcasting station – serves the people. There is the Charity Trust Foundation which hosts the annual Old Aguata Union Charity Trust Cup Unity Football competition featuring 21 secondary schools in Aguata education zone that include Orumba South, Orumba North and Aguata local government in Anambra.
According to the traditional ruler of Ikenga, Igwe Alfred Ezeobi, "Ezeemo is one man who is so passionate about youth empowerment. He has demonstrated this through his numerous interventions and initiatives such as sponsoring a football competition among the youths in Aguata local government area, skill acquisition centres for widows and the less privileged and scholarship awards for brilliant indigent students from the state."
The post Anambra poll: Ezeemo picks PPA nomination form, dismisses zoning appeared first on Vanguard News.