By Ben Efe
With less than a month to the 2018 Access Bank/Lagos City Marathon, Lagos State governor, Akinwummi Ambode has mandated his lieutenants to give maximum cooperation to the organisers of the event.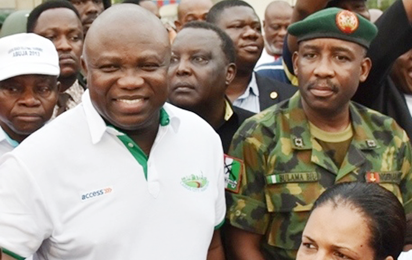 The governor is said to be impressed  with the success rate of the race, which is in its third edition. He has implored the organising committee to do more, to ensure that higher standard are set as Lagos is aiming to join in the big league of marathon races.
"The governor, is pleased with what we have been doing with the race. He has told his commissioners to key into the 2018 event to ensure that we come out in a big way," Yusuf Alli who is the general-manager of the event hinted.
He added preparations are in top gear, adding that flight arrangements have been made for ten of the elite runners that are being expected to contest for the $50,000  top prize.
"We are moving in the right direction with our preparations. And with the corporation of all Lagosians we expect to deliver a world class race."
The post Access Bank/Lagos City marathon: Ambode tasks commissioners on successful outing appeared first on Vanguard News.